What is an itch and how does it develop?
An itch is a tingling sensation which makes us want to scratch. That sensation is generally localised (i.e. on a specific part of our body such as our calves) but can be generalised too (i.e. all over the body).
When something irritates our skin it disturbs
skin's protective barrier
. Our skin cells release histamine and the receptors in our skin send a message to our brain that encourages us to scratch.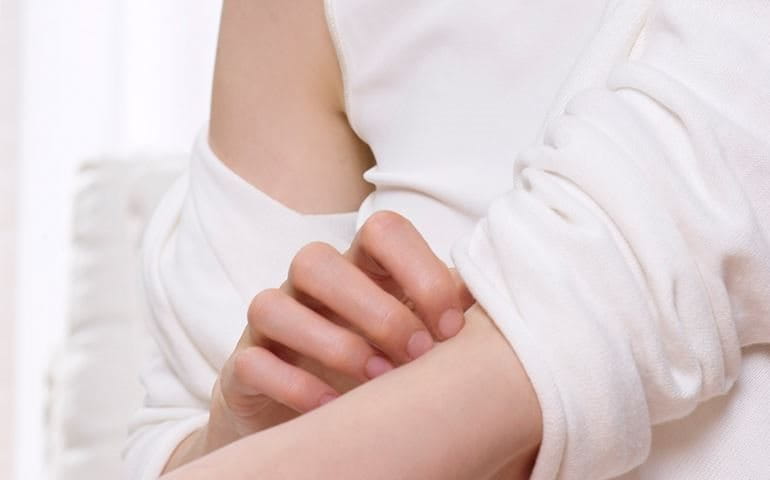 Frequent scratching can further exacerbate itching
When skin is dry, its protective barrier does not have the moisture and lipids it needs to work effectively and it is more prone to external irritants that may result in itching.

Scratching is a natural reaction, and may offer temporary relief, but frequent scratching can further exacerbate itching. Scratching can damage skin causing it thicken and send off further itch messages to the brain - and the itch cycle begins.

Excessive scratching can also damage skin and, when skin is damaged, it is less able to work as an effective barrier making it, and your body overall, more prone to infection. With this in mind, it's important to take itchy skin seriously and to care for it at an early stage