A few specific UV filters, as found in commercially available sun creams, are suspected of damaging coral reefs. Recent laboratory studies have linked the ingredient oxybenzone (benzophenone-3) to coral damage, which can lead to coral bleaching or coral death when sufficiently concentrated. Corals can survive a bleaching event, but are then more stressed and more likely to die. For another ingredient, octinoxate (ethylhexyl methoxycinnamate), the research is less conclusive, but the mechanism could be similar.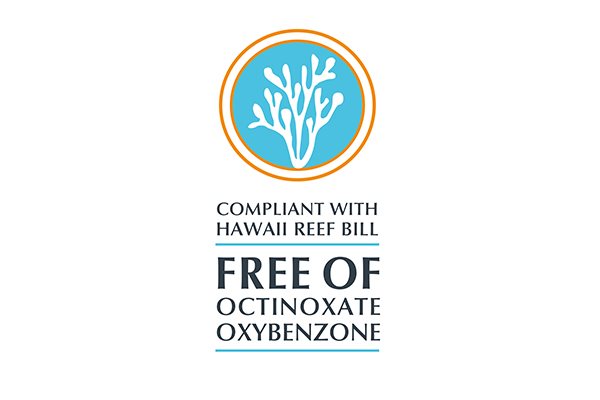 Almost all Eucerin sunscreen products comply with the new Hawaii Reef Bill
In response to the research, Hawaii became the first US state to pass a law prohibiting the sale of sunscreen products containing the UV filters oxybenzone and octinoxate. The law will come into force on January 1, 2021 – from that date on, sunscreen products containing these ingredients will be prohibited for sale in Hawaii.
The most important questions and answers about the coral protection
(5)
Five tips: How you can protect coral reefs on your vacation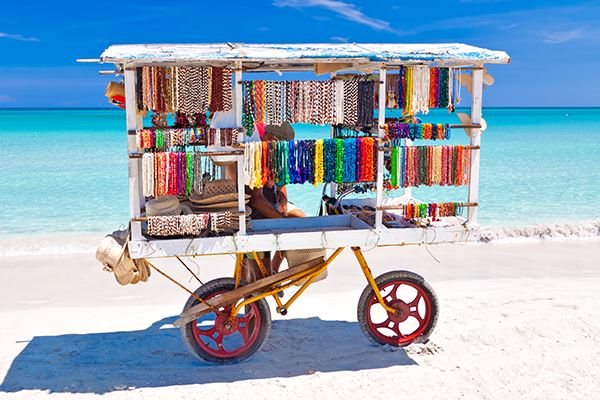 You want to bring back colorful necklaces or bracelets from your vacation? No problem – as long as these souvenirs are not made from illegally taken corals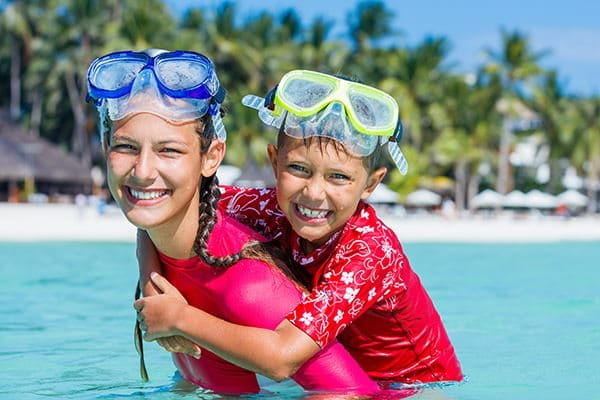 Sunscreen alone is not enough when snorkeling. Wear more suitable UV protective clothing. It is usually made of Lycra and is equivalent to an SPF of 50
Do not wait until the vacation starts, but get ready before:
Choose a hotel that operates sustainably – with waste avoidance, resource-saving operation, waste-water treatment, etc.
When you are on vacation:
Try to avoid generating waste. Take a reusable bottle instead of a disposable one to the beach and dispense with plastic packaging where possible.
You would like to take a diving class?
Then choose an operator that supports the conservation of marine flora and fauna. Serious operators can prove this with a certificate.
When diving or snorkeling:
Enjoy the beauty of nature. But do not touch corals or feed the sea creatures.
Choose your souvenirs well:
Often souvenirs made of corals, shells, or snails are on offer. Do not buy them, as they are often not found washed up on the beach but taken illegally from the reef.
Would you like to do more? Then ask the tour operator or directly on site about projects to protect the oceans and coral reefs. In addition to attending courses and presentations, you can often participate directly – for example, in CoralGardening or in clean-up operations at the local beach.